Date: 8 December at 4PM CET/10AM ET
In this webinar, experts on noise and decision makers explain the importance of measuring noise correctly and why choosing the right solution and technology to do so can save time, efforts and costs while ensuring precise measurements that lead to valuable actionable data.

And if noise could pollute?
Noise is increasingly a major source of environmental nuisance and a hazard to human health and welfare. The Directive 2002/49/EC published by the European Commission aims to provide a common basis for tackling noise problems across the EU. Strategic noise maps are required for route traffic, airports and industries.
Measuring noise

Cities and Industry have an obligation toward citizens to maintain healthy and comfortable living conditions, but also aim to comply to local or national regulations. Measuring noise and taking the right corrective measures therefore has become increasingly important.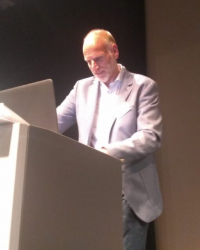 Theo Benjert
Theo has been working as a noise consultant at various engineering consultancies since 1991. Since 2005 he has been working as a senior noise expert at the Urban Development for the municipality of Rotterdam. His work includes all relevant noise topics that are present in the Rotterdam area such as noise of ships in the seaport, the construction of a new metro line, and reducing traffic noise. Theo graduated from the Institute of Technology in Dordrecht, where he studied applied physics. Furthermore, he successfully completed the Higher Course in Acoustics in Antwerp. Since 2018, he co-chairs the Working Group Noise at Eurocities.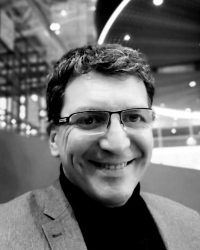 Didier Helal
Didier Helal is co-founder and Director of Strategic Accounts at OrbiWise, managing the major Accounts in EMEA and APAC. Didier was previously Director of Operational Development for the Silicon System Development division of ST-Ericsson. He has been in the wireless industry for 20+ years occupying several senior positions from advanced research to product development management in STMicroelectronics and ST-Ericsson, in the fields of UWB, WLAN and cellular standards. Didier received his PhD in Radar-Meteorology. He is contributing to the LoRa Alliance activities and promotes LPWA IoT as an accelerator to the Circular Economy and for reaching the SDGs of the United Nations' agenda of 2030.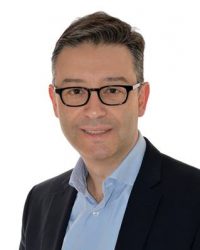 Paul Royo is Head of Sector in charge of monitoring air pollution & traffic noise at SABRA, the air & noise quality service before the Republic and Canton of Geneva, Switzerland. He graduated from the Department of Electrical Engineering, Swiss Federal Institute of Technology Lausanne (EPFL), Lausanne, Switzerland, in 1995 and received the Ph. D. degree from the Department of Physics, EPFL, in 2000. He then held different positions managing R&D, product development, sales and marketing activities in various industries before joining the State of Geneva in 2017. More details can be found on his website https://royo.ch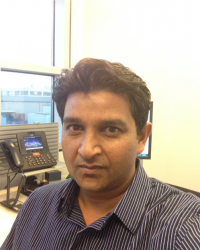 Samlall Bisram
Samlall Bisram is Manager, IPS (Instrumented Protective Systems) & Technology Innovation at Chevron. He provides oversight for all aspects of El Segundo's refinery located in California, US. This includes IPS and lifecycle management programs. Additionally, Sam manages the refinery's technology portfolio, including development of trials and implementation of technologies that add business value. Sam has 33 years of experience in refining, maintenance, operations and IPS.