Installation & Maintenance Guide
Installation of Sampols' device
For the installation of the "Sampols" device, you can use simple cable ties for electrical installations or, in case of wall-mounted installation, with normal screws and dowels.
The cable ties to be used must have the following characteristics:
Self-extinguishing cable ties in accordance with UL 94 class V.
in accordance with UL 94 class V.
Temperature resistant from -40°C to +80°C.
High quality UV stabilized nylon (typically black in color).
Cable tie thickness 4.8mm, length from 250 to 450mm.
In case you need more length you can use 2 or more ties per side.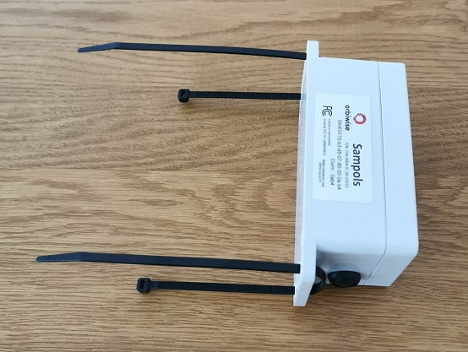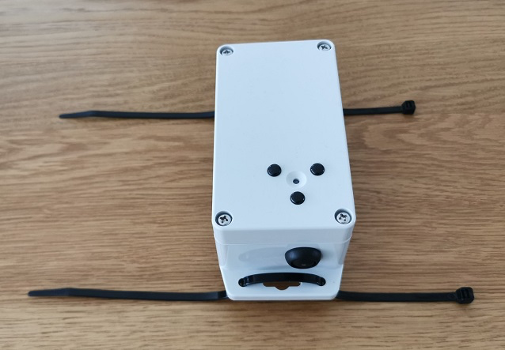 Below, some examples of installation with cable ties:
Square pipe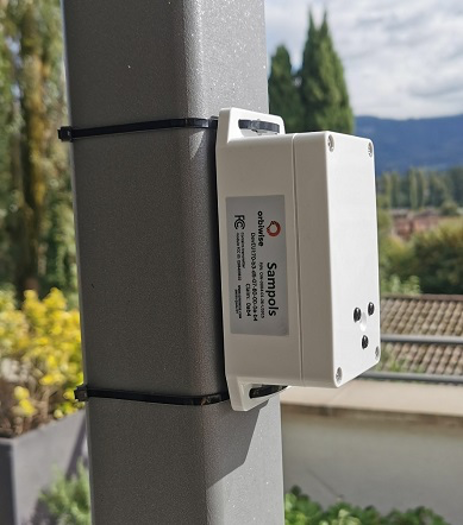 Circular pipe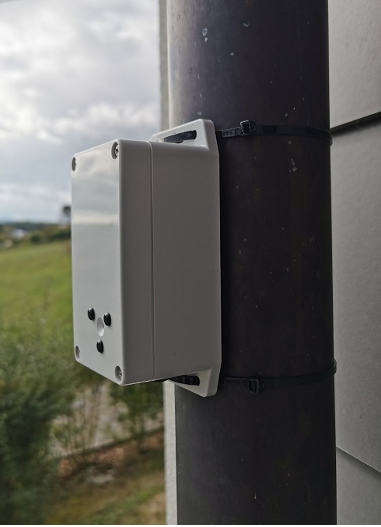 For wall installation use 4 screws with 6mm dowel: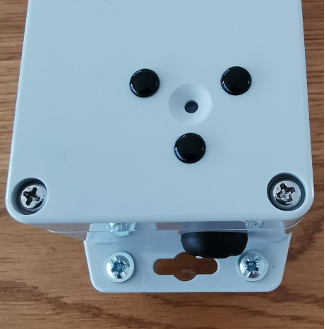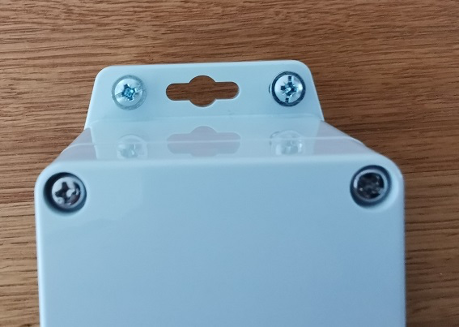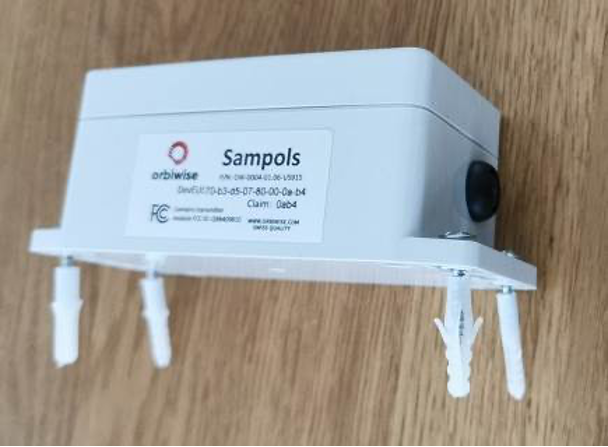 Powering the noise sensor
Press the power button and make sure the LED flashes three times.
If the sensor has been successfully recorded on the network, it will be connected to the monitoring system within few minutes to an hour.
Adding/Replacing the battery
The OW noise sensor uses 3.6V D/R20 size primary batteries in Li-SOCl2 (lithium-thionyl chloride) technology.
Make sure you have the correct battery type, below are some battery models that you can mount in the sensor:
| Manufacturer | P/N | Capacity |
| --- | --- | --- |
| EVE BATTERY CO. | ER34615S | 3.6V 19000mAh |
| SAFT | LS33600 | 3.6V 17000mAh |
| ULTRALIFE | ER34615/TC UHE-ER34615 | 3.6V 19000mAh |
| TEKCELL | ER34615 | 3.6V 19000mAh |
| TADIRAN | TL5930/S | 3.6V 19000mAh |
| XENO-ENERGY | XL-205F STD | 3.6V 19000mAh |
The positive pole of the battery must be placed on the side of the power button. Place the battery respecting the correct polarity.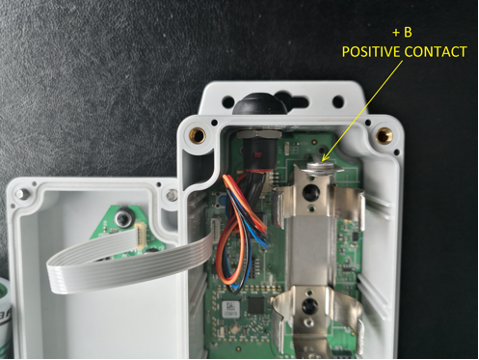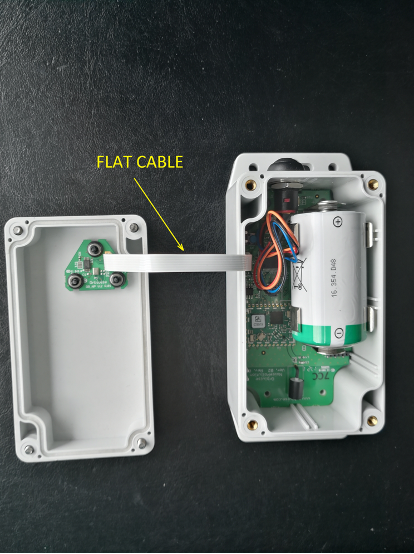 Before closing the box, make sure the flat cable is connected properly.
To ensure the watertightness of the box, tighten the screws with a cross-pattern and use a tightening torque of 8 in-lbs = 0.9 Nm.